Poster
A Decomposition of Forecast Error in Prediction Markets
Miro Dudik · Sebastien Lahaie · Ryan Rogers · Jennifer Wortman Vaughan
Wed Dec 06 06:30 PM -- 10:30 PM (PST) @ Pacific Ballroom #224
We analyze sources of error in prediction market forecasts in order to bound the difference between a security's price and the ground truth it estimates. We consider cost-function-based prediction markets in which an automated market maker adjusts security prices according to the history of trade. We decompose the forecasting error into three components: sampling error, arising because traders only possess noisy estimates of ground truth; market-maker bias, resulting from the use of a particular market maker (i.e., cost function) to facilitate trade; and convergence error, arising because, at any point in time, market prices may still be in flux. Our goal is to make explicit the tradeoffs between these error components, influenced by design decisions such as the functional form of the cost function and the amount of liquidity in the market. We consider a specific model in which traders have exponential utility and exponential-family beliefs representing noisy estimates of ground truth. In this setting, sampling error vanishes as the number of traders grows, but there is a tradeoff between the other two components. We provide both upper and lower bounds on market-maker bias and convergence error, and demonstrate via numerical simulations that these bounds are tight. Our results yield new insights into the question of how to set the market's liquidity parameter and into the forecasting benefits of enforcing coherent prices across securities.
Author Information
Miro Dudik (Microsoft Research)
Sebastien Lahaie (Google)
Ryan Rogers (University of Pennsylvania)
Jennifer Wortman Vaughan (Microsoft Research)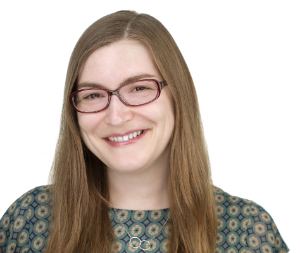 Jenn Wortman Vaughan is a Senior Principal Researcher at Microsoft Research, New York City. Her research background is in machine learning and algorithmic economics. She is especially interested in the interaction between people and AI, and has often studied this interaction in the context of prediction markets and other crowdsourcing systems. In recent years, she has turned her attention to human-centered approaches to transparency, interpretability, and fairness in machine learning as part of MSR's FATE group and co-chair of Microsoft's Aether Working Group on Transparency. Jenn came to MSR in 2012 from UCLA, where she was an assistant professor in the computer science department. She completed her Ph.D. at the University of Pennsylvania in 2009, and subsequently spent a year as a Computing Innovation Fellow at Harvard. She is the recipient of Penn's 2009 Rubinoff dissertation award for innovative applications of computer technology, a National Science Foundation CAREER award, a Presidential Early Career Award for Scientists and Engineers (PECASE), and a handful of best paper awards. In her "spare" time, Jenn is involved in a variety of efforts to provide support for women in computer science; most notably, she co-founded the Annual Workshop for Women in Machine Learning, which has been held each year since 2006.
More from the Same Authors