Poster session: Contributed papers
Michael Cvitkovic · Arijit Patra · Yunpeng Li · RAHMAN BANYA SAFF SANYA · Guanghua Chi · Benjamin Huynh · Hamed Alemohammad · Simón Ramírez Amaya · Nazmus Saquib · Jade Abbott · Teo de Campos · Viraj Prabhu · Alvaro Riascos · Hafte Abera · praney dubey · Tanushyam Chattopadhyay · Hsiang Hsu · Mayank Jain · Kartikeya Bhardwaj · Gabriel Cadamuro · Bradley Gram-Hansen · Georg Dorffner
Sat Dec 08 08:30 AM -- 09:30 AM (PST) @
Author Information
Michael Cvitkovic (California Institute of Technology)
Arijit Patra (University of Oxford)
Yunpeng Li (University of Surrey)
RAHMAN BANYA SAFF SANYA (Makerere University)
Guanghua Chi (UC Berkeley)
Benjamin Huynh (Stanford University)
Hamed Alemohammad (Radiant Earth Foundation)
Simón Ramírez Amaya (Quantil Matemáticas Aplicadas)
Nazmus Saquib (Massachusetts Institute of Technology)
Jade Abbott (Retro Rabbit)
Teo de Campos (University of Brasilia)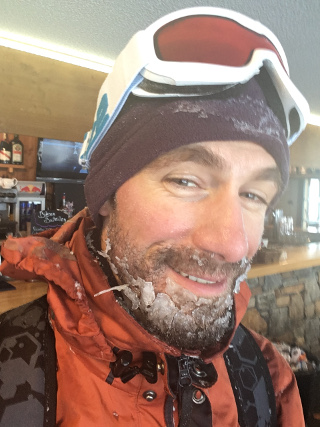 Teofilo (Teo) de Campos has completed his doctorate (DPhil) at the University of Oxford in 2006, on 3D real-time hand tracking. In 2001 he completed his award winning masters on Face Recognition, at the University of Sao Paulo. He graduated in Computer Science in 1998 from the Universidade Estadual Paulista. He has worked in the research laboratories of Sharp (2005-2007), Microsoft (2007) and Xerox (2008-2009). In 2009 he joined the University of Surrey as a Senior Research Fellow, where he worked in a range of projects until 2016. He also worked as a part-time researcher in the Machine Learning laboratory at the University of Sheffield (2013-2014). In 2016, he joined the University of Brasilia (UnB) as a Professor Adjunto and in 2021 moved back to Oxford to work at Vicon Motion Systems as a Deep Learning Scientist. He has played a key role in the organisation of a number of international events, including the BMVC 2012, 2021 and 2022, WACV 2016 and SIBGRAPI 2020. He was Surrey's PI for the PASCAL2, an European Union Network of Excellence (2009-2012). He regularly reviews papers for ICCV, ECCV, CVPR, BMVC, AAAI, NeurIPS, PAMI, PR, TIP, among other top vision/ML conferences and journals.
Viraj Prabhu (Georgia Tech)
I am a fourth year CS Ph.D. student at Georgia Tech, advised by Judy Hoffman. My research interests are in developing data-efficient and reliable computer vision systems that can be deployed in the real world. Specifically, I am interested in sample-efficient learning (particularly few-shot and active learning), adaptation across visual tasks and domains, and reliable and calibrated uncertainty estimation from deep neural networks.
Alvaro Riascos (University of los Andes & Quantil)
Hafte Abera (Addis Ababa University)
praney dubey (Amazon)
Tanushyam Chattopadhyay (TCS Research and Innovation Labs)
Hsiang Hsu (Harvard University)
I am Hsiang Hsu, a Harvard Ph.D. student working with Flavio Calmon, and also a Meta Fellow. My research interests lie in promoting the interpretability of representations, improving privacy and fairness, and understanding prediction uncertainty in machine learning. I believe these are important issues in modern machine learning when trying to deploy the models in practice.
Mayank Jain (Amazon)
Kartikeya Bhardwaj (Carnegie Mellon University)
Gabriel Cadamuro (University of Washington)
Bradley Gram-Hansen (University of Oxford)
## Hi For any information regarding me, my publications, research directions or blog posts, [click here](http://www.robots.ox.ac.uk/~bradley)
Georg Dorffner (Medical University of Vienna)
More from the Same Authors