Panel Discussions
Grace Lindsay · George Konidaris · Shakir Mohamed · Kimberly Stachenfeld · Peter Dayan · Yael Niv · Doina Precup · Catherine Hartley · Ishita Dasgupta
Sat Dec 12 08:45 AM -- 10:00 AM (PST) @
Author Information
Grace Lindsay (University College London)
George Konidaris (Brown University)
Shakir Mohamed (DeepMind)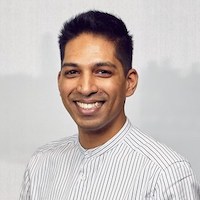 Shakir Mohamed is a senior staff scientist at DeepMind in London. Shakir's main interests lie at the intersection of approximate Bayesian inference, deep learning and reinforcement learning, and the role that machine learning systems at this intersection have in the development of more intelligent and general-purpose learning systems. Before moving to London, Shakir held a Junior Research Fellowship from the Canadian Institute for Advanced Research (CIFAR), based in Vancouver at the University of British Columbia with Nando de Freitas. Shakir completed his PhD with Zoubin Ghahramani at the University of Cambridge, where he was a Commonwealth Scholar to the United Kingdom. Shakir is from South Africa and completed his previous degrees in Electrical and Information Engineering at the University of the Witwatersrand, Johannesburg.
Kimberly Stachenfeld (DeepMind)
Peter Dayan (Max Planck Institute for Biological Cybernetics)
Yael Niv (Princeton University)
Yael Niv received her MA in psychobiology from Tel Aviv University and her PhD from the Hebrew University in Jerusalem, having conducted a major part of her thesis research at the Gatsby Computational Neuroscience Unit in UCL. After a short postdoc at Princeton she became faculty at the Psychology Department and the Princeton Neuroscience Institute. Her lab's research focuses on the neural and computational processes underlying reinforcement learning and decision-making in humans and animals, with a particular focus on representation learning. She recently co-founded the Rutgers-Princeton Center for Computational Cognitive Neuropsychiatry, and is currently taking the research in her lab in the direction of computational psychiatry.
Doina Precup (McGill University / Mila / DeepMind Montreal)
Catherine Hartley (New York University)
Ishita Dasgupta (Harvard University)
More from the Same Authors