Invited talk: Susan Murphy "We used RL but…. Did it work?!"
Susan Murphy
Fri Dec 11 01:30 PM -- 02:00 PM (PST) @
Digital Healthcare is a growing area of importance in modern healthcare due to its potential in helping individuals improve their behaviors so as to better manage chronic health challenges such as hypertension, mental health, cancer and so on. Digital apps and wearables, observe the user's state via sensors/self-report, deliver treatment actions (reminders, motivational messages, suggestions, social outreach,...) and observe rewards repeatedly on the user across time. This area is seeing increasing interest by RL researchers with the goal of including in the digital app/wearable an RL algorithm that "personalizes" the treatments to the user. But after RL is run on a number of users, how do we know whether the RL algorithm actually personalized the sequential treatments to the user? In this talk we report on our first efforts to address this question after our RL algorithm was deployed on each of 111 individuals with hypertension.
Author Information
Susan Murphy (Harvard University)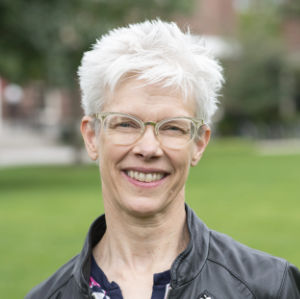 Susan A. Murphy is Professor of Statistics and Computer Science at Harvard University. Her research focuses on improving sequential decision making in health, in particular the development of online, real-time reinforcement learning algorithms for use in personalized digital health. She is a member of the US National Academy of Sciences and of the US National Academy of Medicine. In 2013 she was awarded a MacArthur Fellowship for her work on experimental designs to inform sequential decision making. She is a Fellow of the College on Problems in Drug Dependence, Past-President of Institute of Mathematical Statistics, and a former editor of the Annals of Statistics.
More from the Same Authors