Lightning Talk
Lightning Talks 6A-3
Junyu Xie · Chengliang Zhong · Ali Ayub · Sravanti Addepalli · Harsh Rangwani · Jiapeng Tang · Yuchen Rao · Zhiying Jiang · Yuqi Wang · Xingzhe He · Gene Chou · Ilya Chugunov · Samyak Jain · Yuntao Chen · Weidi Xie · Sumukh K Aithal · Carter Fendley · Lev Markhasin · Yiqin Dai · Peixing You · Bastian Wandt · Yinyu Nie · Helge Rhodin · Felix Heide · Ji Xin · Angela Dai · Andrew Zisserman · Bi Wang · Xiaoxue Chen · Mayank Mishra · ZHAO-XIANG ZHANG · Venkatesh Babu R · Justus Thies · Ming Li · Hao Zhao · Venkatesh Babu R · Jimmy Lin · Fuchun Sun · Matthias Niessner · Guyue Zhou · Xiaodong Mu · Chuang Gan · Wenbing Huang
Thu Dec 08 06:00 PM -- 06:15 PM (PST) @
Q&A on RocketChat immediately following Lightning Talks
Author Information
Junyu Xie (University of Oxford)
Chengliang Zhong (Tsinghua University)
Ali Ayub (University of Waterloo)
Sravanti Addepalli (Indian Institute of Science)
Harsh Rangwani (Indian Institute of Science)
Jiapeng Tang (Technische Universität München)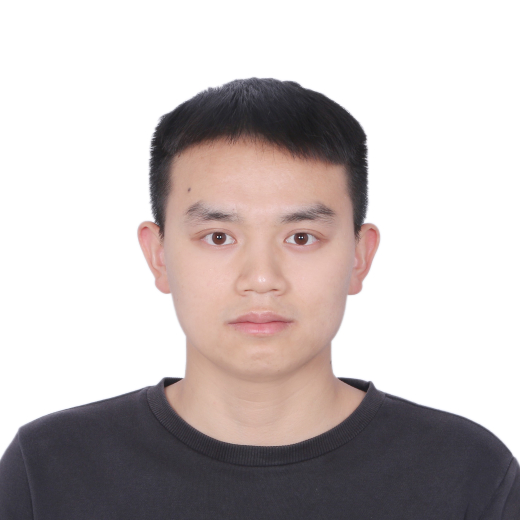 Jiapeng Tang is a Ph.D. student at the Visual Computing Lab advised by Prof. Matthias Nießner. My research focuses on understanding and reconstructing dynamic 3D environments. Previously, I received his Bachelor and Master degrees in Electronic Engineering at South China University of Technology.
Yuchen Rao (Technische Universität München)
Zhiying Jiang (University of Waterloo)
Yuqi Wang (Institute of automation, Chinese academy of science, Chinese Academy of Sciences)
Xingzhe He (University of British Columbia)
Gene Chou (Princeton University)
Ilya Chugunov (Princeton University)
Samyak Jain (Indian Institute of Technology (BHU), Varanasi)
Yuntao Chen (Centre for Artificial Intelligence and Robotics, HKISI, CAS)
Weidi Xie (University of Oxford)
Sumukh K Aithal (-)
Domains of interest : Generalization in Deep Learning , Domain Adaptation, Shape/Texture Bias of CNN, Explainable AI. Undergraduate student passionate about research in deep learning. Always eager to learn more.
Carter Fendley
Lev Markhasin (Sony Europe RDC Stuttgart)
Yiqin Dai
Peixing You (Tsinghua University, Tsinghua University)
Bastian Wandt (Linköping University)
Yinyu Nie (Bournemouth University)
I am currently a post-doctoral researcher at TUM Visual Computing Group with Prof. Matthias Niessner. Before this, I received my Ph.D. at National Centre for Computer Animation, Bournmouth University supervised by Prof. Jian Chang and Prof. Jian J Zhang. My Ph.D. research lies in 3D deep learning and vision, and focuses at 3D scene understanding, shape analysis and reconstruction. During my Ph.D., I have visited the Chinese University of Hong Kong (Shenzhen) and Shenzhen Research Institute of Big Data as a visiting researcher advised by Prof. Xiaoguang Han.
Helge Rhodin (UBC)
Felix Heide (Department of Computer Science, Princeton University)
Ji Xin (University of Waterloo)
Angela Dai (Technical University of Munich)
Andrew Zisserman (DeepMind & University of Oxford)
Bi Wang (Technische Universität München)
Xiaoxue Chen (Tsinghua University, Tsinghua University)
Mayank Mishra (Indian Institute of Science)
ZHAO-XIANG ZHANG (Chinese Academy of Sciences, China)
Venkatesh Babu R (Indian Institute of Science)
Justus Thies (Max-Planck Institute for Intelligent Systems)
Ming Li (University of Waterloo)
Hao Zhao (Tsinghua University, Tsinghua University)
Venkatesh Babu R (Indian Institute of Science)
Jimmy Lin (University of Waterloo)
Fuchun Sun (Tsinghua University)
Matthias Niessner (Technical University of Munich)
Guyue Zhou (Tsinghua University)
Xiaodong Mu (Xi'an University of Electronic Science and Technology)
Chuang Gan (UMass Amherst/ MIT-IBM Watson AI Lab)
Wenbing Huang (Tsinghua University)
More from the Same Authors